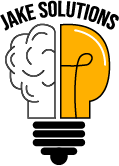 We are a mobile development company with a focus on games without ads and in-app purchases.
We believe in the joy of playing games without being forced to watch ads or buy stuff to be able to complete the game.
We publish games for iPhone and Android and guarantee that everything has been thoroughly tested before release.
We put lots of time and effort into these games, so we would really appreciate your feedback on them: Use the mail icon on top of this page to let us know your thoughts, suggestions, or questions.
We have been developing games since the late 80's on various platforms, but now focus on mobile only.
We hope you enjoy our games, may they bring you hours of fun.